GlobalReach Technology, along with our partners AT&T, Intersection and Google was announced as the winner of the Best Wi-Fi Network Operator category in the Wireless Broadband Alliance Awards 2020.
Against stiff competition, our program providing Passpoint Wi-Fi offload between AT&T and GlobalReach Technology, with Google on to Intersection's high-speed Wi-Fi in New York City was announced as the winner on 29th October.
We were also nominated to the shortlist for the Best Wi-Fi Shortlisted for the Best Wireless Network Technology, along with our partner Ontix, for the Wi-Fi offload we provide on the first Central London Passpoint outdoor high-speed Wi-Fi network, supporting seamless roaming for AT&T mobile customers.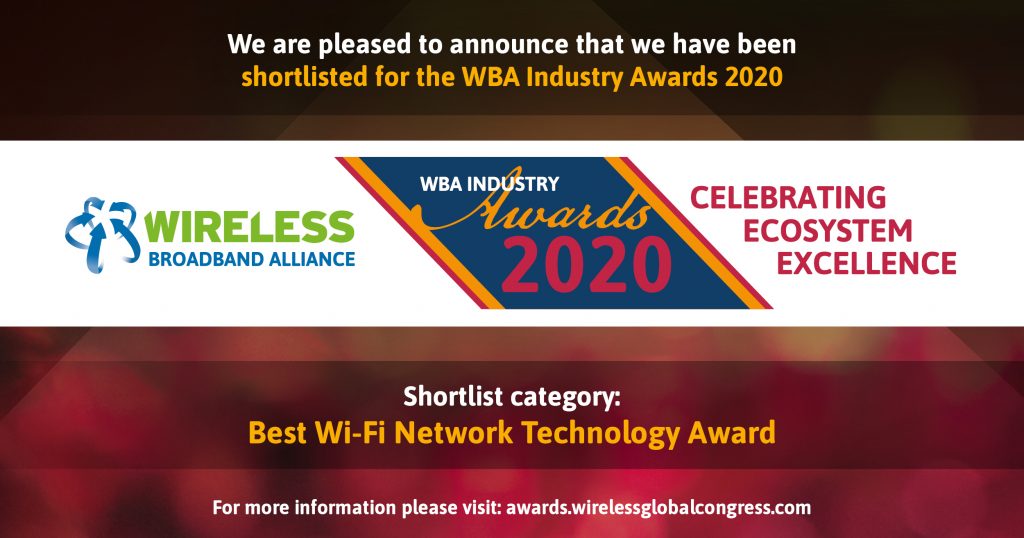 We're delighted with the recognition and our partners and customers have been quick to send their congratulations to the team.