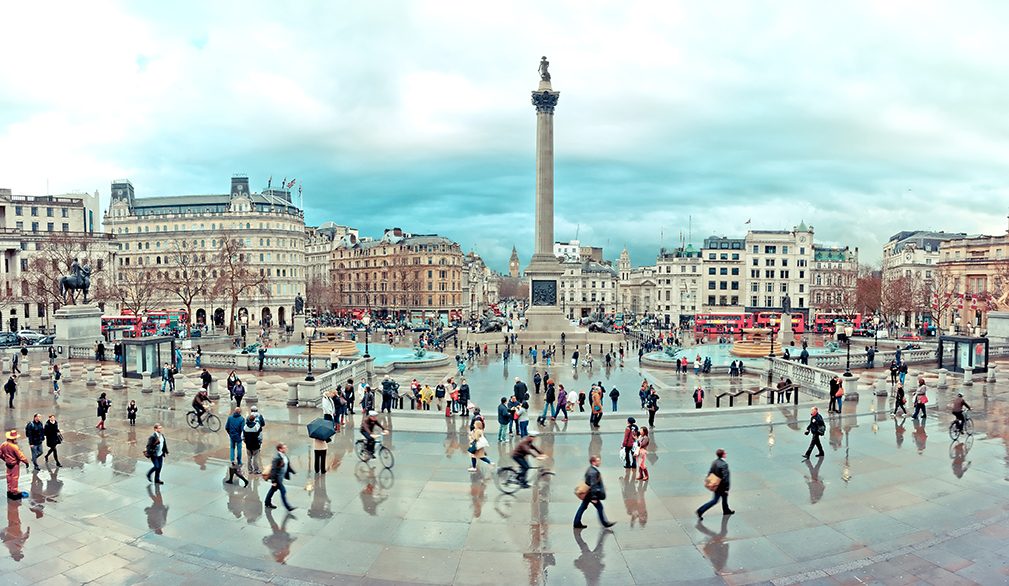 Mobile users have exceptional connectivity following the launch of an innovative hybrid cellular and public Wi-Fi service in Trafalgar Square in January 2020.  It's also the first Passpoint Wi-Fi network in Central London.
The service offers subscribers enhanced connectivity and seamless roaming connections in one of the city's busiest and most popular tourist areas. 
Delivered by innovative wireless infrastructure provider Ontix, the outdoor Wi-Fi service runs alongside its existing small cell wireless network and is now available to the public, and for all mobile network operators to trial. The plan is to extend the service to other notspots across the wider Westminster borough after the pilot.
Covering lampposts with high-speed backhaul, the outdoor Wi-Fi service comprises 17 Ruckus Wi-Fi access points. It's the first central London service to include Passpoint connectivity provided by GlobalReach Technology, which has also deployed similar services in New York City, San Francisco, San Jose and elsewhere. 
The Wi-Fi service is available to mobile operators looking to increase their coverage estate in central London, with a major international operator already trialing it to provide its mobile subscribers with Wi-Fi roaming and the benefit of free VOIP calls. 
Passpoint allows overseas subscribers to auto-attach to the Ontix network using the mobile operator's profile. A Wi-Fi roaming service is also provided by GlobalReach to enable international and UK cellular operators to connect to this network.
"This architecture and the infrastructure-as-a-service approach that Ontix is innovating in these roll-outs is going to be crucially important for next-generation wireless, and we will be expanding our deployments throughout this year – enabling operators to offer exceptional connectivity and service to mobile users across the UK."

Ontix COO Barnaby Dickinson.
"We are extremely proud to have brought this ultra-high-quality, ultra-high-performance network to Trafalgar Square, enabled by the outstanding technical and service delivery from Ontix and GlobalReach.  We will be continuing our ambitious programme of innovation for our key stakeholders across the borough, and our vision is to deliver an umbrella next-generation network that will ultimately span the whole of Westminster – offering world-leading levels of connectivity and service to businesses, residents and visitors."

Councillor Paul Swaddle OBE, Cabinet Member for Community Services & Digital
PERFORMANCE:
The Wi-Fi network is expected to deliver speeds in excess of 100MBs per second, providing extremely high ongoing quality of service, and ensuring mobile data demands can be met during very high footfall events such as the annual West End LIVE weekend, which attracts half a million visitors to the West End.   
The network carried 120GB of data over the New Year1, and 1TB over Christmas and New Year as a whole2, easing a well-known congestion point and capacity challenge in Trafalgar Square over that key period.  
1.  120.37GB for 31 December 2019 & 1 January 2020. 
2. Figures from 18 December 2019 – 11 January 2020 inclusive.