Cloud Wi-Fi Platform
Millions of Users. Thousands of Brands. United by a Single Platform Supporting Wi-Fi Services Everywhere.
"Designed for MSPs and broadband carriers, to launch Wi-Fi services quickly for their customers. We simplified the core elements of our established GlobalReach Wi-Fi management platform, making it available as a self-service, cloud-based solution."
Sara Lupori, Chief Product Officer, GlobalReach Technology
MSPs & Broadband Carriers
Quickly customise & deliver carrier-grade Wi-Fi services for all your customers from a single dashboard, reducing costs with in-built captive portal, hardware support & management.
Become a Partner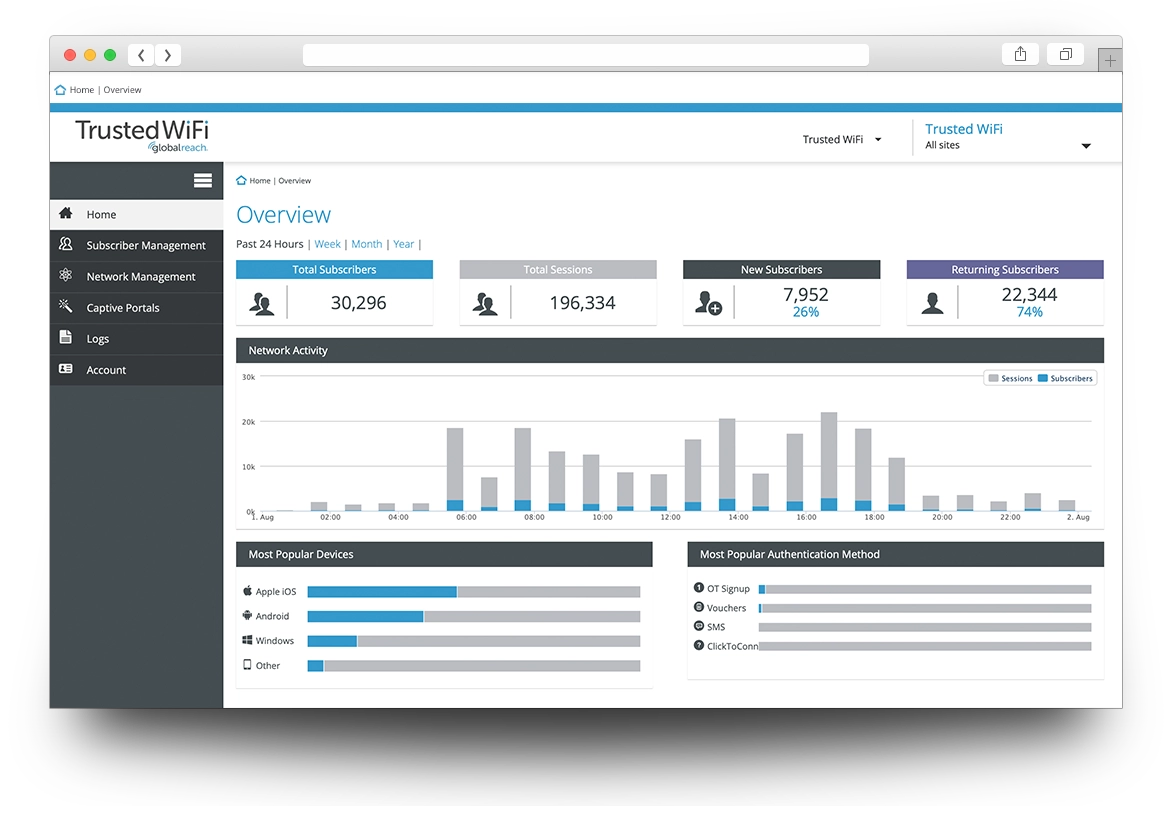 Brands & Venues
Looking for public Wi-Fi to engage users & add value? Launch branded, enterprise-quality, multi-lingual user experiences in minutes for every venue.
Find Out More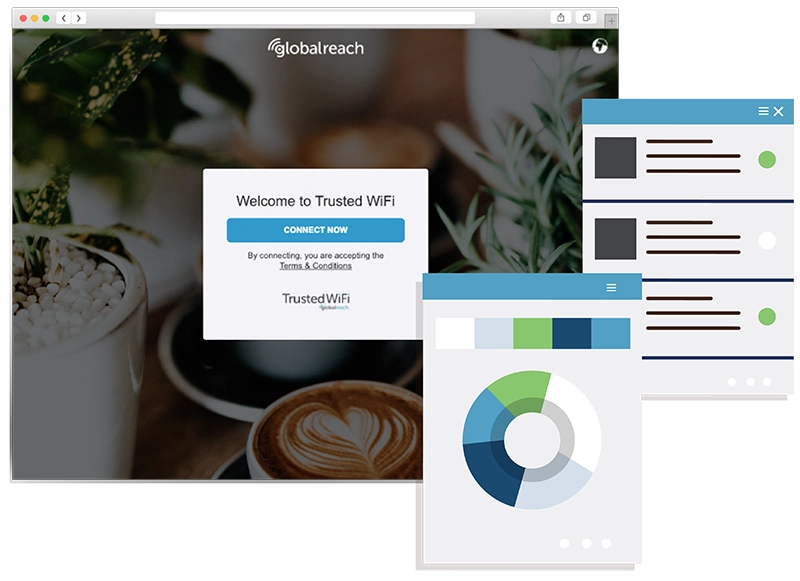 For End Users
Let users enjoy easy-to-use, secure, high-performance internet connection at thousands of venues. An excellent brand experience.
User Guide