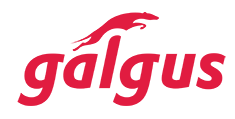 Service Providers Can Seamlessly Deliver Public Wi-Fi Services Using Galgus Access Points
London, 5 October, 2023 – GlobalReach Technology, expert in high performance wireless ISP services and solutions, has now approved the Galgus Cloud Manager to work seamlessly with its Trusted WiFi cloud WiFi platform. Broadband carriers and managed service providers (MSPs) can now use Galgus access points in combination with the GlobalReach software to deliver carrier-grade public Wi-Fi services for their customers.
Trusted WiFi is a self-service, cloud-based Wi-Fi platform for MSPs and broadband carriers to deliver and manage their customers' public Wi-Fi services. It's been designed to launch personalised, multilingual captive portals minutes. The platform is hardware agnostic, working with any Wi-Fi hardware. A growing list of hardware and software solutions have now been validated and documented. Galgus is the latest vendor, joining Nomadix Gateways, Ruckus Networks, Cisco Meraki, Cambium Networks and Aruba Instant On.
A complete solution for public Wi-Fi service delivery, Trusted WiFi streamlines Wi-Fi service deployment, reduces operating costs and time-to-market. It includes pre-configured captive portal templates, a choice of authentication methods, anonymised data capture and analytics, management from a single dashboard and quick-start guides for all major vendors.
The platform can scale to support thousands of Wi-Fi connections for any venue that needs to provide secure, high quality public Wi-Fi, from small independent organisations to large multisite chains, like cafes, stores, shopping centres, stadiums and transport hubs.
Sara Lupori, chief product officer, GlobalReach Technology, comments: "Since launching in May, we've made continuous improvements to our cloud Wi-Fi platform to support our customers' use cases. To make Trusted WiFi fully self-service and easy to use, we're committed to fully-documenting and validating all major Wi-Fi vendors. Watch this space as we add more."
###
About GlobalReach Technology
A global leader in high-quality wireless ISP services, on land, at sea, in the air or underground. As a trusted expert, delivering billions of user, venue and device sessions each year, it provides highly-reliable, advanced Wi-Fi services and solutions for the largest operators, brands, venues and places. Its award-winning technology, including the GlobalReach management platform, Trusted WiFi and custom solutions, to onboard and connect users, devices and venues to Wi-Fi networks. Its mission is to add value with every connection, whether that is a better venue experience, customer engagement, increased revenue, insights, footfall, dwell time, brand loyalty, inclusion or satisfaction.