NEW ORLEANS, August 20, 2019: GlobalReach Technology, a leading provider of high-performance Wi-Fi solutions, services, and analytics, has partnered with the Mercantile Hotel New Orleans to implement a next-generation guest Wi-Fi service through the implementation of Passpoint. An all-suites boutique property located in the historic Warehouse/Arts District of New Orleans, the Mercantile Hotel New Orleans' adoption of Passpoint gives guests an automatic connection to hotel Wi-Fi and bypasses the usual barriers to Wi-Fi access with a secure authentication process that mirrors the ease of use of today's cell phones.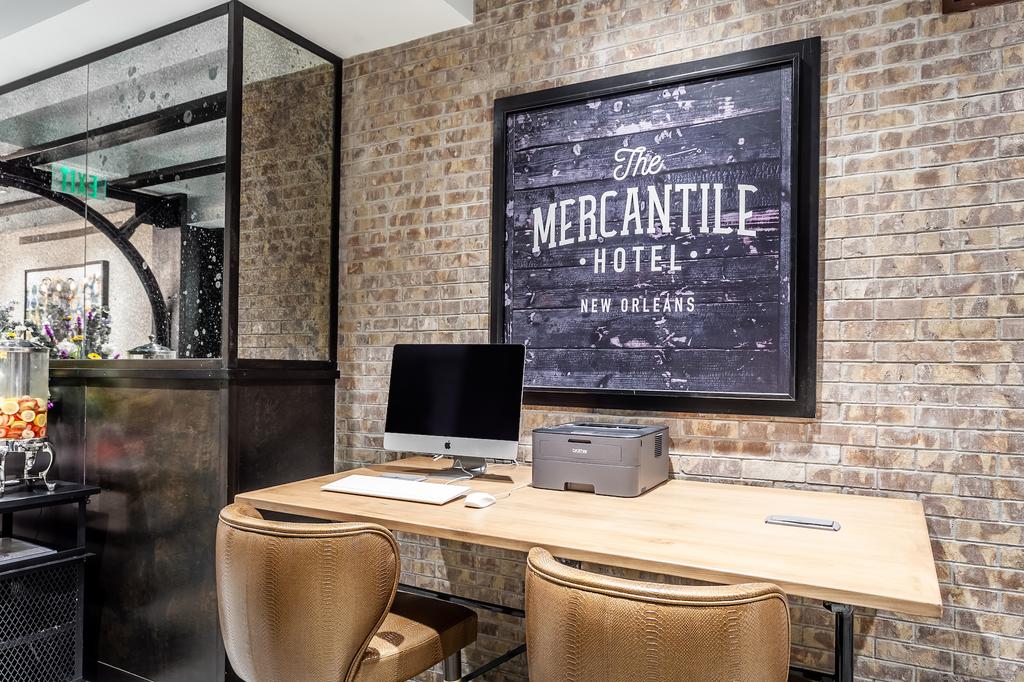 Guests can connect multiple personal devices by provisioning each device with a Passpoint credential once with a process that takes just seconds. The Mercantile's guests can simply scan a QR code at reception or on the in-room Angie virtual assistant device present in all 90 luxury suites. This then directs them to the GlobalReach online signup server in order to instantly download a secure profile. Once the profile is downloaded, a guest's phone, laptop or tablet will be automatically connecting to the hotel's Wi-Fi service, eliminating the need to remember passwords or login again.
"Since implementing GlobalReach Technology's Passpoint alongside our new Angie Hospitality in-room guest assistants, we have seen a 70 to 80 percent reduction in Wi-Fi support calls which has freed our staff to have other conversations with guests that lead to enhanced value and satisfaction," says Joshua Herron, Director, Technology & Experience at Innisfree Hotels which oversees the Mercantile Hotel New Orleans. "These two solutions have allowed us to substantially improve guest loyalty and satisfaction and have experienced nearly 100 percent positive feedback on the property. Passpoint is simply a 'no-brainer for hotels, and I can imagine putting this in every one of our properties."
Seamlessly integrated with the Mercantile's existing Ruckus Zone Director, Ruckus Wi-Fi Access Points and Deep Blue network in a matter of hours, Passpoint by GlobalReach Technology was also simultaneously added to the property's 24-hour Angie Hospitality guest room assistant. This provides each guest with private and secure access to their own in-room network.
With regard to the recent implementation, Simon Vaughan, GlobalReach Technology's Chief Commercial Officer said: "Today's hyper-connected world means that guests need and demand instant Wi-Fi access in order to fully enjoy their hotel stay experience. We are honored to provide the Mercantile Hotel New Orleans with the ability to eliminate barriers to online access such as the need for landing pages, passwords or prompts to re-register a device. With Passpoint, guests staying at the Mercantile Hotel New Orleans are able to instantly connect and remain connected as soon as they walk through the property's doors."