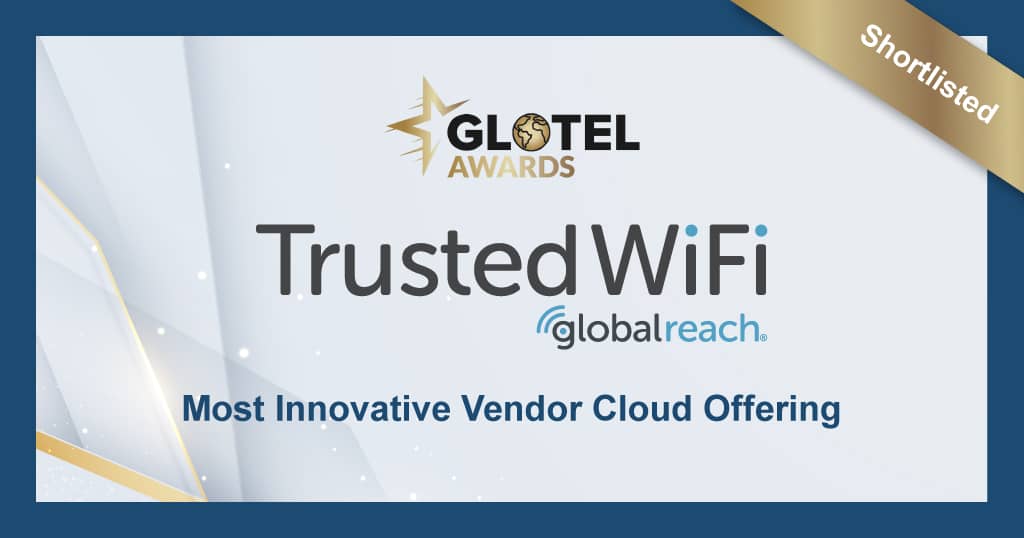 Our Trusted WiFi cloud Wi-Fi platform for broadband carriers and managed service providers has been shortlisted for the Most Innovative Vendor Cloud Offering in the Glotel Awards 2023.
It's a self-service solution to build, brand and manage public Wi-Fi services for any venue, using any vendor hardware. Easy to use and customise services, it simplifies features of our established Wi-Fi management platform, to help service providers keep pace with demand for carrier-grade connectivity from their customers.
Research finds that venues like cafes, stores, offices, outdoor spaces and others, with public Wi-Fi, see higher loyalty, dwell time and spend. Trusted WiFi provides secure, private and compliant connectivity for small independent organisations to large multisite brands.
One platform includes a brandable captive portal, authentication methods, anonymised data capture and analytics, hardware support and management. The solution can support thousands of enterprise-grade services from a single dashboard.
We're delighted to be recognised by the Glotel Awards from Telecoms.com. The winner will be announced on 30 November in London.