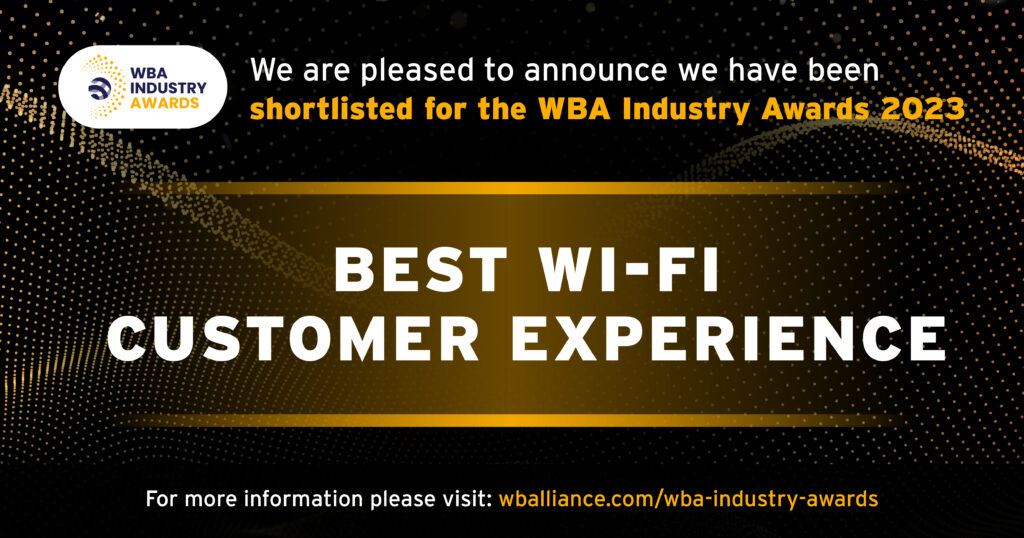 We're abuzz with exciting news! The GlobalReach Technology and Satcom Direct SkyTicket® solution has been shortlisted for the Wireless Broadband Alliance Awards 2023 in the Best Customer Experience category.
This achievement is the result of our joint collaboration, demonstrating our innovation and commitment to enhancing the in-flight user experience for charter jet operators.
SkyTicket lets charter jet operators to create personalised Wi-Fi services. It's self-service and provides central control of all their services. It uses a custom-built GlobalReach Wi-Fi management platform, allowing operators to tailor in-flight Wi-Fi experiences on a per-fleet or per-tail basis. There's the option for passengers to choose and pay for connectivity services within the operator's branded portal, adding a better customer experience.
The potential impact of SkyTicket as a 'first of its kind' product in the sector is (we would say), groundbreaking..
Best of luck to GlobalReach Technology and Satcom Direct.
We await the announcement of the winners at the Wireless Global Congress EMEA (WGC EMEA) in Paris at the end of October.